A Family Memoir

By Doron Weber

Immortal Bird is the story of Damon and his struggles with health issues throughout his short life.  Written by his father it focuses on Damon's last few years and his increasing struggles with his health. 
This is a touching account of a father's fight to save the life of his son.  With nothing definitive to point to Doron begins having concerns about his son's health and well-being.  Damon's growth seems to have just stopped, his stamina is flagging, and he is has small health concerns develop.  But in the weeks following 9/11 Damon's symptoms begin taking a toll on him as the family tries to regroup and adapt to changes that have come into their lives.  This battle for health and life covers a 3-1/2 year time period.
But sometimes no matter how hard we fight against something we can't prevent it and Doron is faced with just such a situation as his son's heart issues grow worse and a transplant is his only hope for survival.  But when the hope that they had counted on proves to be instead a curse can medicine save their son and brother?
The majority of Immortal Bird is written from Doron's perspective with portions of Damon's blog throughout (more in the later portion of the book).  I'm not crazy about the portions written by Damon, but it does add another dimension to this memoir as it isn't just hearsay or third-person dialog but his own thoughts as he is going through this fight.
Damon's fight is emotional as you feel for his parents as they have to make a choice about putting him on the transplant list knowing what the chances of survival are.  And when the transplant seems to be successful and to be faced with a new health crisis and to have the doctors recommending different courses of action, the agony of making a decision that could determine their son's future is one you can sympathize with.
Overall Immortal Bird was well-written and a deeply touching story of love, life and loss..
I was provided a copy of this book by the publisher in exchange for my honest review of this book.
About Immortal Bird: A Family Memoir
Publisher: Simon & Schuster (February 5, 2013)
Damon Weber is a brilliant kid – a top student, skilled actor and a natural leader at school. Born with a congenital heart defect corrected by surgery when he was an infant, Damon lives a big life with spirit and independence that have always been a source of pride to his parents, Doron and Shealagh. But even as teenaged Damon continues to thrive socially and academically, his ever-vigilant parents start to pick up on worrisome signs: Damon's physical development has stagnated, his abdomen looks distended, and his energy flags.
In the unsettling weeks after 9/11, their worst fears are confirmed: Damon has developed a serious and poorly understood medical condition that may require a heart transplant for survival. His body is leaking protein, and drastic moves must be made—quickly. As Doron sets off on a race against time for a solution, poring over medical studies and consulting countless experts about every treatment available, Damon musters his strength and carries on with the life of a venturesome teenaged boy. He learns to sail and ski, takes the unique opportunity to go horseback riding with a world-champion bull rider, maintains his studies, and hangs out with his siblings and friends whenever he has the energy. And he continues to prove his talent on stage, directing a 23-person play and even making his national television debut on the popular HBO series "Deadwood."
Eventually it becomes clear, however, that Damon's condition has deteriorated so much that a transplant is his only hope. Doron and Shealagh – after interviewing myriad doctors and hospitals – make the momentous decision to place him on the donor waiting list, and the lion-hearted Damon prepares for battle.
"Red Sox come back to win four consecutive games make world series and baseball history….Which goes to show you boys and girls: it ain't over till it's over," Damon writes with trademark wit and verve on his blog in the months leading up to surgery.
Weaving Damon's written thoughts with his own candid and beautifully rendered recollections, Weber gives readers an intimate glimpse of a vibrant and loving family as they embark on a dramatic journey to save their remarkable son—and a rare window into the mind of a teenage boy as he grapples with a grim diagnosis.
At once a triumphant coming-of-age tale, a moving portrait of a burgeoning friendship between father and son, and a searing story about the perils of modern medicine,  IMMORTAL BIRD (Simon & Schuster Paperback; On Sale Date: February 5, 2013) stands as an unforgettable testament to a young boy's passion for life and the redemptive power of art in the face of the unthinkable.
Best of 2012: 50 Notable Works of Nonfiction by Washington Post
"The story is Damon himself, his life, his loyalties, his courage, his eloquence (Damon's blog excerpts alone make the book worth reading) and his family, all rendered with love, humor, pain and exquisite clarity. Beautifully told and skillfully paced, surprisingly joyful at times, this memoir above all presents an extraordinary young life. In the brightness of this life, the realities of illness, pain and medical imperfection are secondary for the reader, and ultimately disappear. The radiance remains." —Washington Post
"A powerful and lyric portrait of a son and a vibrant family." —Toni Morrison, author of Beloved 
"Devastating." —Entertainment Weekly, A-
"[A] ferociously tender memoir…lovely and heartbreaking." —PEOPLE (3.5 out of 4 stars)
"Beautifully written…[As] the end approaches, so does a sense of the miraculous: Like the brightest stars, Damon's energy consumed him, even as it galvanized others. It's that luminosity, carefully expressed by a devoted father, that makes this memoir so transporting." —MORE magazine
"A heart-wrenching family memoir that describes the deep love between parent and child, while also celebrating the nobility and spirit of a boy who embraces life with a fiery passion." —Book Page
"A father celebrates his son's life while trying desperately to save it in this luminous character study­–cum–medical odyssey…. Small, sickly, but charismatic and a natural actor, Damon cunningly conceals his physical weaknesses while extracting every ounce of happiness from his straitened circumstances; even as he fades, this kid seems to own every room he enters. Weber's heartbreaking story gives us both a tragic cautionary tale and a moving account." —Publishers Weekly 
"Both heartbreaking and life-affirming, this is a tender tale of the love between a father and son." —Booklist 
"In language at once vivid [and] heartfelt…Weber recounts the medical battle that followed [his son's diagnosis] while powerfully conveying his love for his son. This one will disrupt your sleep." —Library Journal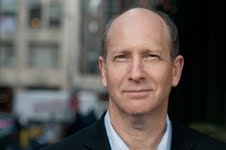 About Doron Weber
Doron Weber is an American author best known for his critically acclaimed memoir, IMMORTAL BIRD (Simon & Schuster, hardcover 2012, paperback 2013. Born on a kibbutz in Israel in 1955, Weber is a graduate of Brown University (B.A., 1977) and studied at the Sorbonne and Oxford University (M.A., 1981), where he was a Rhodes Scholar In addition to his writing and his career in the nonprofit world–he has held positions at the Readers Catalog, Society for the Right to Die, The Rockefeller University, and since 1995, at the Alfred P. Sloan Foundation where he has created seminal programs in science and the arts–Weber has worked as a newspaper boy, busboy, waiter, and taxi driver, has competed as a boxer and triathlete, and, in the summer of 2012, biked 3400 miles in the Big Ride Across America.